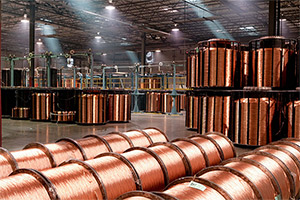 At SPECIAL ALLOYS, we welcome you all for the grab of high-quality metal alloy products. We are a competitive place and focuses on being the frontrunner in present business circumstances. We specialize in the supply of Duplex Stainless Steel, Alloy Steel, Copper Nickel, Nickel Alloys in the form of pipes, Fittings, Flanges, Plates, Sheets, Round Bars etc.
Our aspirations and motivation help in supplying a wide range of "Nickel Alloy and Stainless Steel "products to industries lies Aerospace, Marine Industry, Construction, Military Industry, Medical Industry and Recreational, Racing and others. So if it's not available in stock in Middle East, Africa and Asia you can count on us for the supply. With an average lead time of one week we can deliver to your door step any special metal in any form anywhere in the world
An icon of trust and reliability, Special Alloys has acquired a reputation of being a preferred source of supply for prestigious Oil, Gas, Petrochemical, Civil Construction, Ship Repairs and allied industries, both locally and overseas.
Our metal alloys and stainless steel product inhibits the effects of heat, corrosion and high temperature. Our materials undergo several tests before arriving for the service of customers. We make sure there we deliver quality materials to our consumers to let them gear their production unit.
Our Commitments-
Real-Time Delivery.
High-Quality Products.
Endurable Customer Support.
Affordable Prices.
We would be happy to serve our consumers with our all-round performance with products and services, both.